A payout letter is a document that has detailed instructions on how to pay off your loan and the balance owing on your contract, along with the method for payment and any additional charges that may apply. Requesting a payout letter is a free service and does not obligate you to payout your loan.
For all payout requests, please allow 1-2 business days from the date of request. If you would like to request a payout figure for a current loan you have with Pacific Finance Australia, please complete the enquiry form.
Contact Us
ABN 49 650 455 986
ACR No. 532030 of IFBA Pty Ltd
(Australian Credit Licence No. 391682)
Level 2 / 1109 Hay Street
WEST PERTH WA 6005
Tel : 08 9321 2120
PO Box 1113
WEST PERTH WA 6872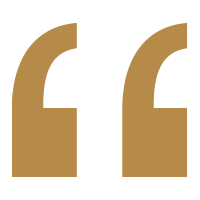 In my 20 years of investing and business I've been through a few brokers and bank managers. We have a complex structure and can be quite demanding as a group, but Joel and his team is always up for the challenge. Joel goes the full nine yards for us and does a great job in getting our deals over the line. If anyone can get it done, it will be Joel, I know as many have told me they can while Joel has been able to. I would only recommend Joel Quartermaine and the Pacific Finance team to those I know who may be looking for a loan or to get a deal up.