Founded in 1991 in West Perth, Pacific Finance Australia has grown to be Western Australia's leading independently owned equipment, commercial and residential finance broking group.
Over the years, Pacific Finance has positioned itself from being a specialist provider of asset and commercial finance, to offering the full range of financial services to support our clients in their financial endeavours.
+ Specialists in transport, civil, mining and investment property in WA
+ Hundreds of millions financed each year
+ One of Australia's largest Asset Finance Introducers
Pacific Finance commenced business as a specialist provider of asset and commercial finance.
As our clients' funding needs expanded over the years, we enhanced our range of services. Established in 1991, our Australia-wide presence means that we can offer an incomparable service to clients of all sizes and types, with funding sources from our large panel of over 40 lenders. Pacific Finance has been helping WA businesses for over 30 years, making us an integral finance partner in shaping our clients' businesses.
Our Finance Brokers and Associates can provide consultancy services across the sales cycle and assist our clients in growing their personal and business wealth. With dedicated industry specialists across all areas of our business, our sales processes and client management systems help our Brokers to always provide the highest level of customer service. We offer an incomparable service to clients of all sizes and types, with funding sourced from our large panel of over 40 lenders.
Experienced at planning and structuring finance for multi-faceted business transactions
Buying power that emanates from arranging hundreds of millions of dollars of finance annually
More than a 'single transaction' Finance Broker, as our Brokers specialise in arranging loans for commercial, equipment and property finance
One of Australia's largest panels of more than 40 lenders and financiers
Dedicated loan processing and settlement teams for each of our various divisions – Equipment, Commercial and Property Finance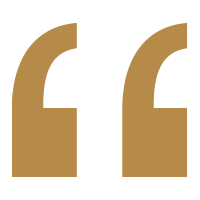 Thank you very much for helping us with building our dream home, yourself and Joa have helped a lot with this whole process and we would have no idea what we were doing without the help
A Call To The Right Person Can
Get The Job Done
Pacific Finance employs lending professionals who have years of experience in several areas of funding. Our Finance Specialists work with our extensive list of financiers to acquire the best finance opportunities for a range of assets, from plant and equipment, commercial and property to home loans, and investment property loans.
Pacific Finance takes the hard work out of securing finance. Our Brokers pride themselves in the relationships they hold with existing clients and referral sources. We believe that a single phone call should set the finance process in motion, and that is the kind of relationship our clients can expect from Pacific Finance.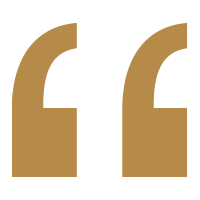 Refinancing my equipment leases through Pacific Finance was easy and straight forward. I am glad to have used their services to improve my financial situation.