We are committed to our clients' success.
Our Brokers take the time to understand each one of our clients' short-term and long-term needs, enabling them to plan the right type of finance for now and the future.
We offer an incomparable service to clients of all sizes and types.
Our client base encompasses:
+ Growing businesses of all types
+ Established corporate groups
+ Start up businesses
+ Property investors of all sizes and experience
+ First time buyers or long-term property owners
+ Diverse industry backgrounds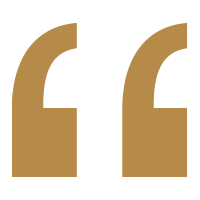 Pacific Finance has given me direction. They haven't told me what to spend my money on, but they have directed me on how to maximise the return on my funds by using the right finance and I would not have accumulated my wealth without that support and insight.
Pacific Finance ensures purchasing new equipment to expand our business is simple. Their efficient and professional service allows me to focus on my business rather than the maze of finance. I would highly recommend Pacific Finance Australia to any business owner.
In my 20 years of investing and business I've been through a few brokers and bank managers. We have a complex structure and can be quite demanding as a group, but Joel and his team is always up for the challenge. Joel goes the full nine yards for us and does a great job in getting our deals over the line. If anyone can get it done, it will be Joel, I know as many have told me they can while Joel has been able to. I would only recommend Joel Quartermaine and the Pacific Finance team to those I know who may be looking for a loan or to get a deal up.